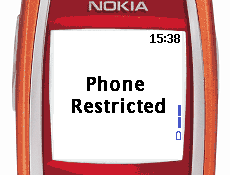 If your Nokia stated "Phone restricted" and then it asked for the restriction code, you can do it here by
CLICK HERE!
or if you want to do it manually..
Important! If you do not know or forget any of these codes, always contact your network operator or service provider.
P/S;
My Nokia 6280 still cannot be open until now. S***!